Excel Pest Management, LLC 3013 Quill Meadow Dr League City, TX 77573 281-282-2048 Pest control, termite control, mosquito control, misting, and exterminator.

When it Comes to Pest Control......

The Bug Stops Here!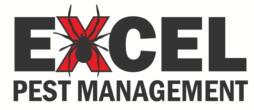 Partial list of benefits to using our services:

Local, Aggie owned business

You will have someone with real education about insects dealing with your problem

© 2015 Excel Pest Management, LLC .  All rights reserved.















Now serving: League City, Nassau Bay, Houston, Clear Lake, Friendswood, Pearland, Seabrook, Kemah, El Lago, Webster, Dickinson, Santa Fe, Texas City, and surrounding areas.

Zip codes: 77573, 77058, 77059, 77062, 77586, 77565, 77546, 77549, 77584, 77581, 77583, 77598, 77539, 77510, 77590, and others.

Locally owned and operated by a Board Certified Entomologist, and graduate from Texas A&M's Entomology program, we have made it our mission to deliver the best pest control service in the area. Whether your home is being invaded by ants, termites, mosquitoes, or some other pest, we custom tailor every treatment to deliver the best results for your particular needs. Insects are the most diverse form of life on the planet, treatment will necessarily vary. When you call Excel Pest Management you can depend on us to know what to do. Protecting your home and what's inside is our #1 priority.

What is a Board Certified Entomologist anyway? Entomology is the study of insects. To become board certified a person must have a degree in entomology, years of experience in an entomological field, pass several rigorous examinations to test their knowledge, meet a minimum of 40 hours of continuing education every year, and ascribe to a code of ethical conduct. Those sound like pretty good reasons to
choose a Board Certified Entomologist!
For the best in professional service call today! 281-282-2048