When it Comes to Pest Control......

The Bug Stops Here!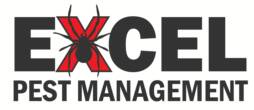 Partial list of benefits to using our services:

Local, Aggie owned business

You will have someone with real education about insects dealing with your problem

© 2013 Excel Pest Management, LLC .  All rights reserved.



















Excel Pest Management offers a premium pest control service at low prices. We use only the best materials and most advanced methods.

The #1 question asked by residential pest control customers is "what do you do?". It depends. From a layman's perspective, "They're just bugs, spray 'em!". However, from a Board Certified Entomologist's perspective, there are great differences between each insect species and each responds differently to various approaches. There are some pests for which no pesticide application is effective and other control techniques must be utilized. However, most insect pests do respond to some form of treatment, but it varies greatly. Proper treatments for ants, roaches, spiders, or silverfish bear no resemblance to one another. Relying on an understanding of the biology, behavior, and reproduction of each particular pest has allowed us to custom tailor a specific treatment for whatever pest has invaded your home for maximum effectiveness. What if you have more than one pest? Typically, applications for different pests can be done simultaneously, but sometimes we stagger the applications. This is particularly true with ants. When establishing service for new customers we usually get the ant problems under control first and then make a general pest control application that works for keeping most pests at bay.

The other common question is "is this safe for us, the children, and pets?". All of our applications are made in such a manner as to keep any exposure to pesticides at an absolute minimum. Most pest problems can be solved by treating the exterior of your home, and that is were treatment is focused. We take great care when servicing the inside of your home, if inside treatment is desired, to ensure that you are comfortable with the work being performed and have several different methods of inside treatment available for you to pick from. 

For the best in professional service call today! 281-282-2048

Now serving: League City, Nassau Bay, Clear Lake, Friendswood, Pearland, Seabrook, Kemah, El Lago, Webster, Dickinson, Santa Fe, Texas City, and surrounding areas.

Zip codes: 77573, 77058, 77059, 77062, 77586, 77565, 77546, 77549, 77584, 77581, 77583, 77598, 77539, 77510, 77590, and others.