Termites are social insects that live in subterranean colonies but come up to the surface to search for wood to eat. They can live deep underground or be relatively shallow, but always above the water table. Even when traveling through the soil, termites construct mud tubes to protect them and maintain a constant humidity. If you have termites you may be able to locate these along the outside of the foundation wall, but it's best if you leave them undisturbed.

A common question is to ask where they came from and how you got them in the first place. The short answer is that termites are ubiquitous in the Houston, Clear Lake, Friendswood, League City, and surrounding areas. On average, there are 13 termite colonies per acre in Texas, or about 3 colonies living right under the lot that your home sits on. More importantly, with the ability to travel at least 150 feet in search of food, your home is within striking distance of approximately 30 termite colonies.

When we come out to evaluate your home for termite service we provide a free inspection, detailed inspection report, suggestions for making your home less attractive to termites, a range of treatment options, our suggested plan for termite control and prevention, go over warranty information, provide a hassle-free range of pricing options, and answer any questions you may have.

For the best in professional service call today! 281-282-2048

When it Comes to Pest Control......

The Bug Stops Here!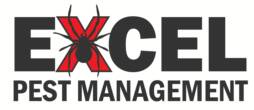 Partial list of benefits to using our services:

Local, Aggie owned business

You will have someone with real education about insects dealing with your problem

© 2013 Excel Pest Management, LLC .  All rights reserved.

















Now serving: League City, Nassau Bay, Clear Lake, Friendswood, Pearland, Seabrook, Kemah, El Lago, Webster, Dickinson, Santa Fe, Texas City, and surrounding areas.

Zip codes: 77573, 77058, 77059, 77062, 77586, 77565, 77546, 77549, 77584, 77581, 77583, 77598, 77539, 77510, 77590, and others.