With our mosquito treatments you can have freedom at last, affordable and fast! You can take your yard back and entertain, play, or cook barbecue instead being the feast and entertainment for hordes of hungry mosquitoes. Our treatments are direct applications into the areas where mosquitoes rest and breed. Mosquitoes don't like the heat and are not good long distance fliers so they stop regularly and land in shady areas on their way to your yard. By treating those areas we stop them from making it to the feast. Treatments are done monthly and last for approximately 30 days. One time treatments or treatments for special events are available.

How effective is it? We hear this question all the time. It seems people in the Houston Bay Area have given up the battle and resigned themselves to being plagued by mosquitoes for life. It works. The results are comparable to a well installed misting system. The biggest difference is how much it costs you. Misting systems cost thousands of dollars to install and have continuing maintenance costs. The maintenance alone is often more than we charge for our service. The propane mosquito traps that use CO2 and sticky traps or nets in addition to pheromones to lure mosquitoes in like a magnet likewise have hefty initial setup costs and monthly maintenance costs, as well as requiring you to go pick up more propane and other supplies every few weeks. We've had lots of people switch to our service from these systems, and they don't go back! They say that our treatments are much more effective and far easier. In short, our mosquito service is the most affordable, effective solution you can get!

For the best in professional service call today! 281-282-2048

When it Comes to Pest Control......

The Bug Stops Here!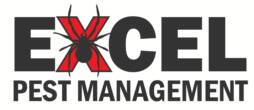 Partial list of benefits to using our services:

Local, Aggie owned business

You will have someone with real education about insects dealing with your problem

© 2013 Excel Pest Management, LLC .  All rights reserved.



















Now serving: League City, Nassau Bay, Clear Lake, Friendswood, Pearland, Seabrook, Kemah, El Lago, Webster, Dickinson, Santa Fe, Texas City, and surrounding areas.

Zip codes: 77573, 77058, 77059, 77062, 77586, 77565, 77546, 77549, 77584, 77581, 77583, 77598, 77539, 77510, 77590, and others.